Promotions | 促销
Chinese New Year Promotion
8 Abalone Peng Chai (盆菜) Take out with Ginseng Chicken Soup, Ready for Order.
Comes with FREE Salmon Yusheng Louhei and Fried Nian Gao.
Various Pax Dining Packages also available. See below for details on the food menu served.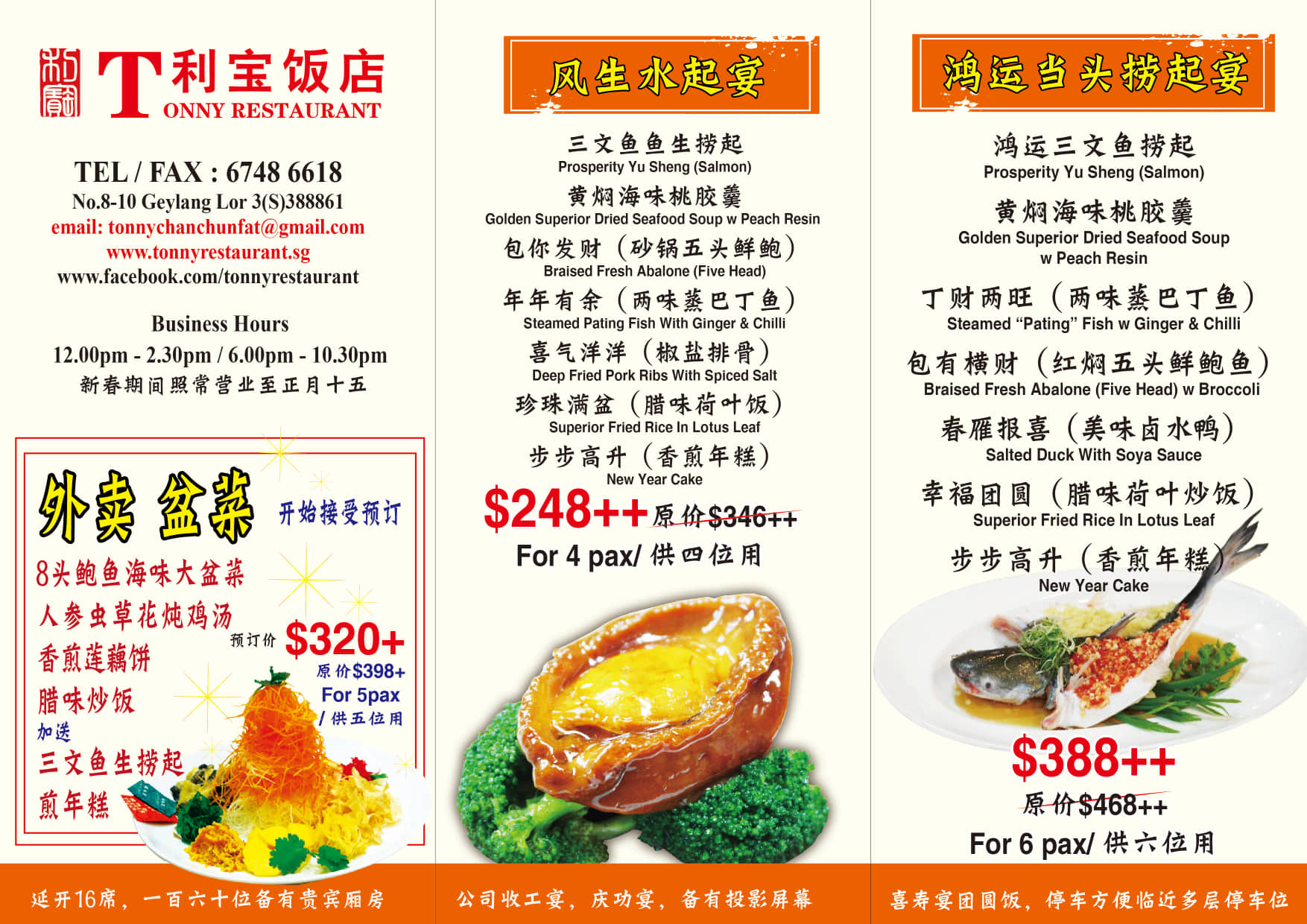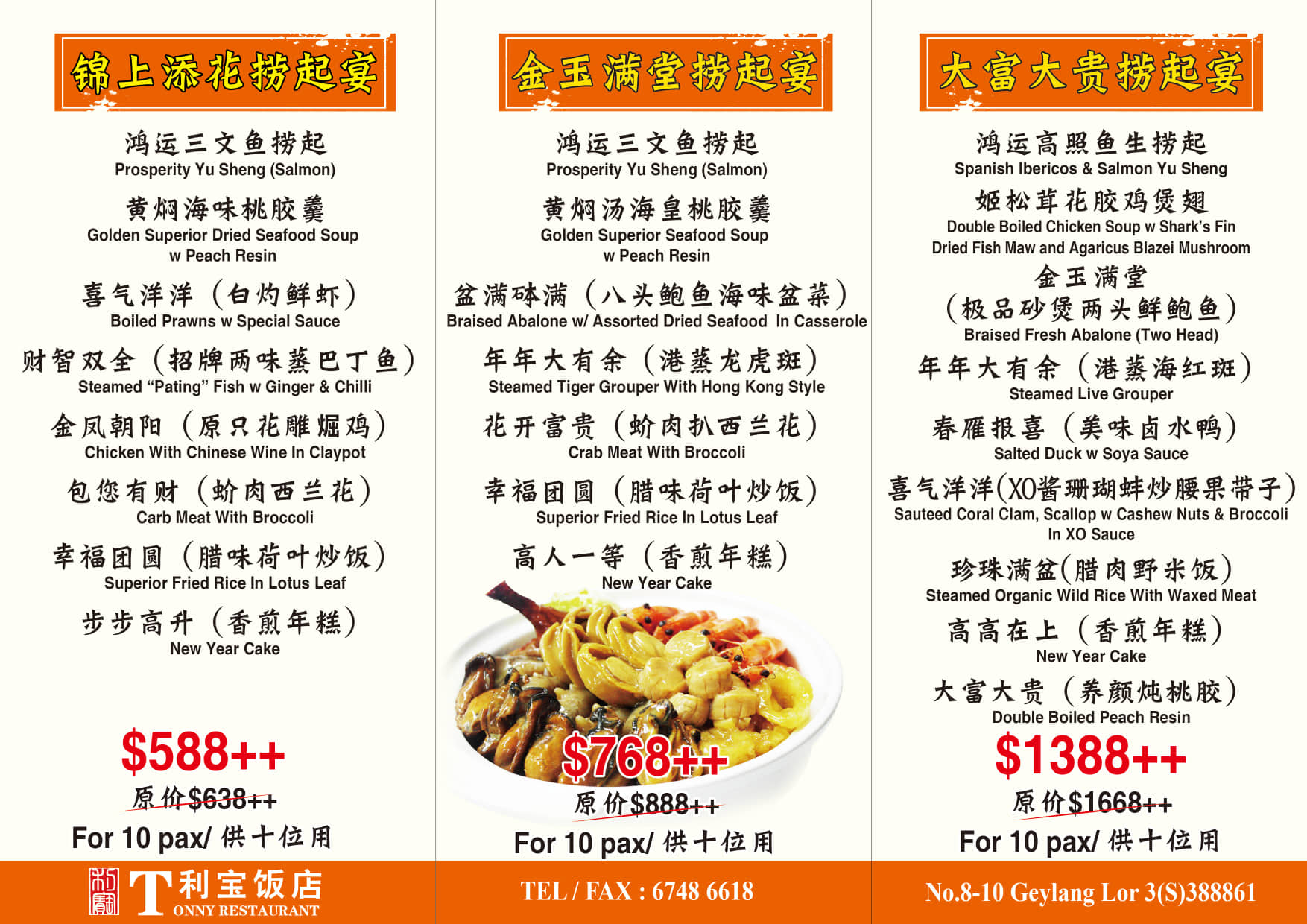 Special

50%

Promotion Now!
1 table is only allowed to use 1 of the 4 items purchasable at 50%.
Please take note that this special promotion is only valid when you order online prior to turning up in our restaurant.